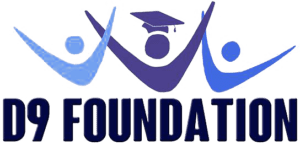 The D9 Foundation Scholarship is funded by the Foundation's Annual Benefit Auction and Golf Tournament.  These scholarships are available to EPHS graduates or GED recipients who will continue their education beyond high school at an accredited institution. Application process and selection of students is administered through the Eagle Center at the high school.
Award:   $500 – $1000 The number of awards is dependent upon the amount of available funds from the D-9 Foundation
To Study:   Any field of study
To Attend:   Any accredited two year, four year or vocational/ technical institution. Must have federal Title IV designation.
Open To:  Any student who meets ONE of the following criteria;
Be a graduate of District 9 Schools
Have successfully completed the District 9 Options Program resulting in a GED
Have successfully completed the District 9 Teen Parent Program resulting in a GED
Live within the geographic boundaries of School District 9 and successfully complete an accredited high school home school program.
Selection based upon review of completed application packet, review of eligibility criteria, and recommendation of high school scholarship committee. Request EPHS Scholarship packet from Eagle Center Advisors.